Dental Implants Vs. Bridges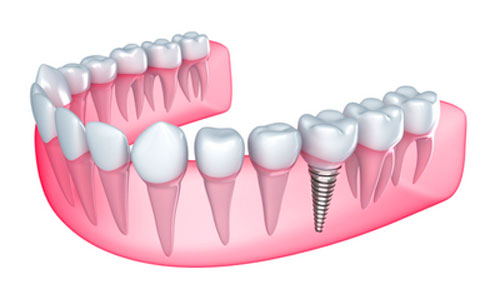 Tooth loss is a common phenomenon. Dental implants and bridges offer a solution for tooth loss. Replacing a lost tooth to most people helps to keep the other teeth aligned, maintains the face shape, helps one communicate clearly, and restores confidence. Dental bridges and implants both serve the same purpose, albeit differently. Dental bridges are shaped to fit in the tooth socket and held in place by the surrounding teeth. Dental implants are made of crowns connected to the jawbone using a screw.


Dental Bridge Structure

The term 'bridge' points to the fact that this structure is made of one or more teeth. An artificial tooth holds two crowns. These crowns cover the natural teeth on either side of the pontic tooth. A dental bridge comes in handy when you have lost more than one tooth.


Dental Implants Structure

The dental implant comprises three parts, a screw, an abutment, and the crown. The screw is fastened to your jawbone and the abutment on top of it. Finally, the crown is placed on the abutment. The crown resembles a natural tooth.


What to Expect When Getting a Dental Bridge

The dentist will prepare the teeth adjacent to the gap. He will assess them for tooth decay and grind them down enough to fit a crown over them. They will take an impression of the mouth so that they can fit a precise dental bridge. Once the dental bridge is ready, your dentist fits it into place using adhesive glue. This process takes two dental visits.


What to Expect when Getting a Dental Implant

There are several stages involved when getting a dental implant. You might be placed under either local or general anesthesia. Phase one is the placement of the implant. This is the screw that is fitted into your jawbone. Once it is in place, a stitch is made on the gum to seal it. After a few weeks or months, you will go back for another session. An incision to reveal the implant will be made. An abutment will be placed over the implant and impressions are taken to prepare the crown. In the final phase, the crown is fitted over the abutment.