Take A Bite Out Of Life!


Dental health is one of the most crucial aspects of your general well-being since taking good care of your oral health is vital to prevent setbacks. Unfortunately, many threats to dental health can result in tooth loss.

If you have lost your teeth for any reason, our experts at Mountain State Oral and Facial Surgery are ready to install

same-day dental implants

.


A New Smile in One Day!

These full arch dental implant replacements help replace your missing teeth and restore the functionality of your mouth and teeth. Despite the popularity of Teeth in a Day or same-day dental implants, some people are not quite familiar with them.

At Mountain State Oral and Facial Surgery we are here to help you with everything you need to know about same-day dental implants, including their benefits and how to get them.




Same Day Smile



As the name suggests, same-day dental implants are tooth replacement options you get within one visit.

Unlike standard dental implants that take several appointments to restore your smile, we place same-day dental implants within just a single visit.

You only have to schedule an appointment with us to restore your smile. This makes them quite reliable and efficient.


Benefits of Same Day Smile

There are several benefits of same-day dental implants.




| | |
| --- | --- |
| • | Reduced treatment time: With standard dental implants, you will need a treatment plan that spans several months. It takes several lengthy procedures to get dental implants. It can take even longer if you have insufficient bone mass in your jaw and need extra procedures such as a bone graft. With the Same Day Smile option, you will have a significantly reduced treatment time. |
| • | Immediate results: Another benefit of same-day dental implants is that you get results immediately. You can walk into our offices with missing teeth, and by the time you walk out, you will have a new and full smile with no gaps in between your teeth. The fact that the results are instant makes same-day dental implants quite efficient. You don't have to spend several visits to our offices, as the procedure is done in one appointment. |
| • | Restores functionality: There is a reason why we need a full set of teeth — to maintain functionality. If you lose one or more teeth, the functionality of your mouth will be lessened and distorted. You will not be able to chew food as usual or speak properly. Same-day dental implants replace missing teeth and restore your mouth functionality. |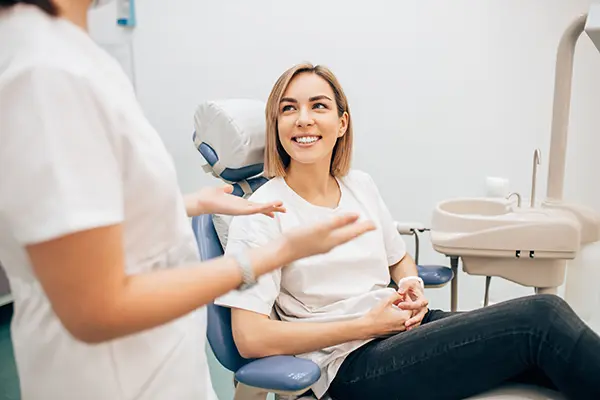 Eligibility for Same Day Smile

Even if same-day dental implants are designed to help those with missing teeth, not everyone can get them. Here are some of the features of a good candidate for same-day dental implants.


| | |
| --- | --- |
| • | Missing teeth: If you have one or more missing teeth, you are a candidate for same-day dental implants. As mentioned earlier, these implants are designed to replace missing teeth. Therefore, individuals with missing teeth are candidates subject to other requirements. It is crucial to check other provisions so that you know what is required. |
| • | Adequate bone density: Before you get same-day dental implants, you must have adequate bone density. This is necessary because bone density helps keep the implants in position. With insufficient bone density, the dental implant will easily become loose and fall out. |
| • | Healthy oral tissues: It is also crucial for same-day dental implant candidates to have healthy oral tissues. Healthy tissues support these implants and help keep them in position. Besides, they prevent any possible oral conditions that could affect the implants. |
The Same Day Smile Procedure - The Digital Flow

Here are the steps to getting same-day dental implants.

Step 1 - Initial Consultation
You will first come in for an initial consultation, where we will evaluate your condition. Our team will examine your oral health and identify any setbacks you might have. We will also take note of the number of missing teeth in your mouth.
Step 2 - Treatment Planning



After obtaining all the necessary data, we will create a treatment plan that works best for you. This includes the type of implants we will use and other necessary medications.

Creating a treatment plan helps streamline operations.
Step 3 - Implant Placement



Next, we will place a dental implant in your jawbone.

This provides the anchorage needed to place an artificial tooth. We will ensure you have sufficient bone mass before placing the implant.
Step 4 - Provisional Teeth Placement



After placing the dental implant into your jawbone, the next step is placing provisional teeth.

These teeth are designed to occupy the dental implants and prevent sealing.
Step 5 - Final Teeth Placement



Lastly, you will get dental crowns that replace your natural teeth.

They are designed to look like natural teeth and function quite efficiently.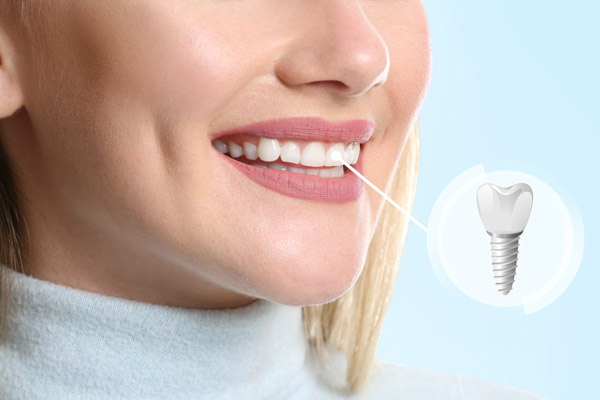 Differences Between Us and Our Competitors

Why should you get same-day dental implants at our offices? Here is what distinguishes us from our competitors:


| | |
| --- | --- |
| • | Procedure differences: Same-day dental implants need a careful approach. Our experienced team of experts uses unique procedures to place dental implants. You will be smiling with a new set of teeth in just a few steps! |
| • | Eligibility differences: All of our experts are trained and licensed. They are certified technicians. Therefore, you can be sure that you are in the best hands in our offices! |
| • | Cost differences: We offer very affordable rates. While our services are among the best in the industry, we are a step ahead of competitors with our pocket-friendly rates. You don't have to worry about your finances when replacing missing teeth. |
Same Day Smile Frequently Asked Questions
Is the Surgical Procedure Painful?

The surgical procedure to get same-day implants is not painful. This is because we use a local anesthetic that helps numb the site.
Will My Teeth Look Natural?

Your teeth will look natural after getting same-day implants. These implants are designed to look and feel like your natural teeth.
How Long Do Dental Implants Last?

Dental implants can last a lifetime if you take good care of them. They are made from tough materials that are highly durable.
How Do I Care for My New Teeth?

You can care for your dental implants by brushing and flossing regularly. You should also eat healthy foods to keep them in good condition.
Get In Touch for Same-Day Dental Implants

Same-day dental implants are an efficient way to replace missing teeth. If you have lost one or more of your teeth and are looking to replace them instantly, same-day implants are the way to go.

At Mountain State Oral and Facial Surgery, we have a highly experienced team of experts ready to restore your smile. We have helped many people in your position regain their bright smiles! Get in touch with us at 304-343-5161 or visit any of our locations near you.