X-Guide - Guided Implant Placement Charleston WV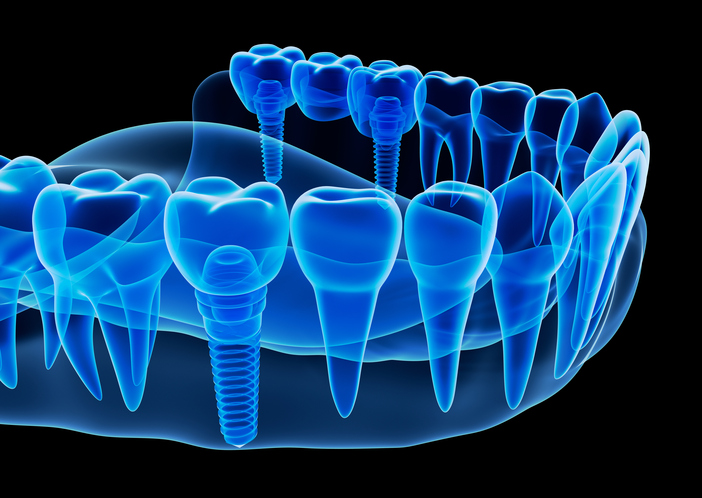 At Mountain State Oral and Facial Surgery we want our patients to have the most comfortable dental restoration treatment experience. Because of this reason, we adopt cutting-edge technology for complex dental procedures to ensure optimal results and a memorable experience for our clients. The X-Guide 3D navigation system is one such technology that offers us a lot of benefits while performing dental implant surgery, resulting in improved accuracy and excellent success rates.


What is X-Guide?

X-Guide is a highly innovative 3D navigation system that offers real-time, turn-by-turn guidance to improve the accuracy of the dental implant's depth, position, and angle. You can consider X-Guide as a GPS for dental implant emplacement. This technology allows us to seamlessly develop a treatment planned on 3D CT scans on the computer screen and export it to the X-Guide, which will perform dynamic guided implant surgery for the best results. With this technology, immediate implant emplacement can become a reality for patients. This offers big benefits to patients who want their implants to be functional and esthetically-pleasing and their surgical experience to be without complications.


How Can You Benefit From X-Guide Technology?

Some of the major benefits of X-guide technology during dental implant surgery include:

| | |
| --- | --- |
| • | Improved Accuracy:X-Guide is 10 times more precise than freehand dental implant emplacement and 3 to 4 times more accurate than other tested dynamic systems. As such, it removes the guesswork out of dental implant placement and offers predictable outcomes with little risk. |
| • | X-Point Technology: X-Guide is equipped with X-Point technology that accurately displays the angle, position, and depth of a dental implant. This allows us to concentrate on one focus point on the screen and enables us to guide the surgical implant precisely. |
| • | Blue OptiX: With Blue OptiX technology, X-Guide can filter out any interfering light to ensure navigation is accurate and consistent. Moreover, this technology does not emit radiation. |
| • | Dynamic Guided Implant Surgery: X-Guide allows us to easily adapt to unexpected issues during the dental implant process. With this technology, we can easily change course in the middle of the operation depending on the height and thickness of the soft tissue. |
| • | Minimally Invasive: X-Guide allows us to perform implant emplacement without invasive incisions. This means less injury and less pain for the patient and quicker healing. In the aftermath of the surgery, you will require only minimal painkillers. |
| • | Highly Efficient: With this technology, we can scan your mouth, design a digital plan on the computer screen for the surgery, and emplace your dental implants on the same day, leading to less time in the dental chair. |
| • | Improved Success Rate: Since the procedure is highly accurate, there is next to no risk of complications. As a result, your dental implant has very high chances of success. |

Are you missing a tooth/ teeth and want to replace it with a dental implant? Call us at 304-343-5161 and we will schedule an appointment to determine whether or not you are a good candidate for guided dental implant surgery.