Surgical Options You Have to Restore Lost Gum Tissue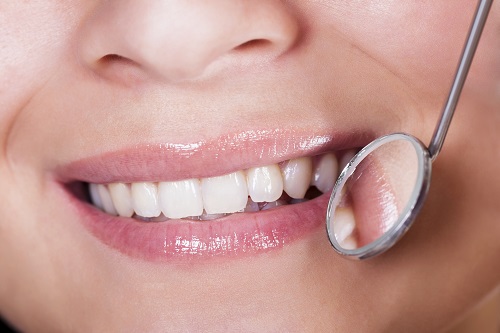 If your gums have receded because of gum disease or because of aggressive brushing, you can still restore the lost tissue. We offer surgical options that regenerate gum tissue and cover exposed nerves, which are more vulnerable to periodontal infections.


What Options Do I Have Surgically?

If you need to restore gum tissue, we can surgically graft gum tissue from another part of the body to the affected site. You are a good candidate for the surgery if your gums have pulled away from your teeth, you have a good deal of recession, or you have deep pocket depths. For example, flap surgery allows us to place small incisions in the gum and lift a section of tissue back so we can remove the bacteria and tartar under the gum. The gums are then sutured so the tissue fits well against the teeth. After the procedure, you should be able to clean your gums and teeth with ease. If gum disease has damaged the bone next to the tooth root, we may advise that you obtain a bone graft to regenerate bone growth. The bone material may come from your own bone, donor bone, or a synthetic bone graft. In any of these cases, bone regeneration is made possible. Guided tissue regeneration allows us to place a restorative material between the bone and gum tissue for regenerative purposes. For gum recession, soft tissue grafts can assist in protecting the areas of gum loss. We may also apply a gel containing proteins to the diseased root of a tooth to promote healthy tissue and bone repair.


What Surgery Method is Right for You?

Unless you consult with us about regenerative surgical options, you will not know what the best procedure is for you. For example, if your main complaint is recession, we may only need to perform a soft tissue graft. If you have deep pockets, flap surgery is frequently the best way to solve an issue with tissue loss and repair. Adding proteins may be recommended, in addition to surgery, if the patient requires more rehabilitation.

Every patient's needs are different. If you have lost gum tissue because of periodontal disease, contact us for an examination and consultation. Take a proactive step toward the care of your gums and teeth.