Unusual Sports That Can Still Lead to Facial and Dental Trauma
Posted on 6/21/2021 by Mountain State Oral and Facial Surgery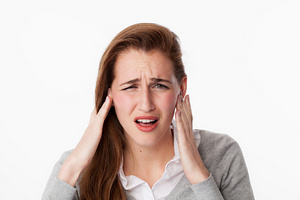 Most sports create risk for dental injury. Any activity that requires movement, or has any form of unpredictability associated with it, can lead to unexpected injury. There are more sports that are riskier than others when it comes to your teeth, and it is important to protect your teeth by wearing a mouthguard if there is associated risk.


Riskiest Sports for Your Teeth

The riskiest sports for teeth are the ones that have potential for impact with the mouth. Basketball is known for a very high risk of injury. While it is supposed to be a no-contact sport, there are a significant number of injuries to the mouth made by elbows, shoulders, and the ball. Basketball is known to have a higher risk of facial injuries than football, likely because there is no protection. Football, however, is another high-risk sport. In fact, 54 percent of injuries were to the teeth before mouthguard use started in the 1950s. Any sport with a ball and stick can be risky as well, especially depending on the type of ball. Baseball, softball, lacrosse, and hockey all have the potential of an object flying into the face, and only a portion of these sports require face shields or mouthguards. Sports that require fighting, or where the goal is to hit each other in the face, include a risk for injury. These include boxing, martial arts, and even wrestling. Finally, any sport that is thrill seeking has potential for injury, including skateboarding, rollerblading, biking, and others.


Unusual Sports That Create Risk

It is obvious that some sports create a risk for injury, but there are many other sports that you may not expect to pose risk to your teeth. Track and field, a solo sport, poses a risk related to falls, but also because sprinting or endurance running create potential for teeth clenching and grinding. Weightlifting also has a high risk of teeth clenching because of the power coming from the body. Equestrian sports also create risk to the teeth for similar reasons. Gymnastics pose a risk for injury because of the jumping, which may impact your teeth.

Any sport has potential for risk, whether it be because of the possibility of being hit, or because of the way the mouth and teeth function during a sport. Any intense wear and tear on the teeth can create trauma, as well as being hit in the mouth or face by anything at all, including softer balls such as volleyballs and soccer balls. It is important to protect your teeth during sports using a mouth guard or other gear. If you have questions about how to protect your teeth, please give our office a call.