What Snoring Does to Your Mouth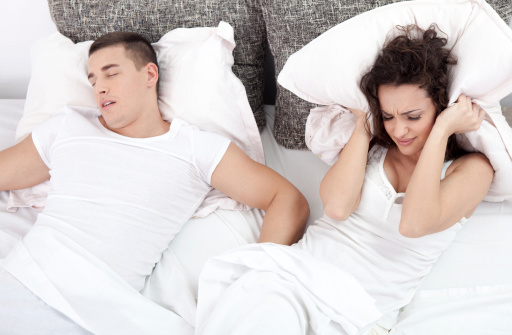 Snoring can occur in adults due to obesity, genetics, sleep posture, and alcohol or tobacco use. Obese people have fat deposits on their throat, which narrows their airways, causing them to snore. Genetic factors such as an elongated uvula and large tonsils may also narrow the airway. Laying on your back can also change your airway's position, while tobacco and alcohol use will relax your throat muscles and block the airways. In children, snoring could result from a change in the shape of mouth tissues due to missing teeth. Occasional snoring will only disrupt your partner's sleep. However, if you snore often, you will hurt your oral health resulting in dry mouth and bad breath.


Dry Mouth

Snoring occurs due to the airway's obstruction, and to meet your body's oxygen requirement, you will open and breathe through your mouth. This will result in dryness since the salivary glands will not sustain saliva flow when your mouth is open. A dry mouth will also be acidic, given the role of saliva in neutralizing mouth pH. Mouth acidity will wear out your teeth' enamel, exposing your teeth to decay. It will also encourage the multiplication and activity of harmful mouth bacteria, further increasing your tooth decay and gum disease risk.


Bad Breath

Saliva acts as a cleansing agent and flushes out food debris and bacteria in the mouth. It is also effective in cleaning your teeth' surfaces and preventing plaque buildup. Therefore, an inhibited salivary flow will cause bad breath as bacteria, plaque, and food debris accumulate in your mouth. Given the above effects of snoring on your mouth, you should consult us for ways to reduce snoring and promote oral hygiene. While dealing with snoring, you should practice good oral hygiene by regularly brushing and flossing your teeth. You should also schedule regular exams and cleanings for a healthy mouth. For more details on what snoring does to your mouth, contact our office today.