Can You Use a Straw After Oral Surgery?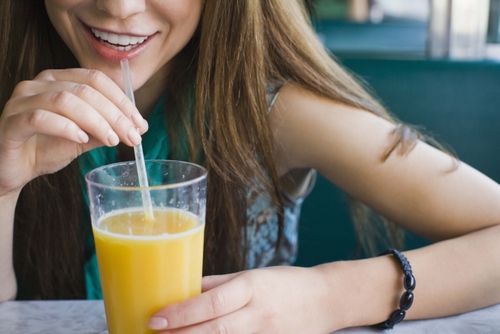 Oral surgery has been a part of dental care for centuries. For instance, you have most probably come across an individual who had their wisdom tooth extracted since it is the most known form of oral surgery. Fitting dental implants, root canals, root extractions, and gum treatment also form part of the oral surgery family.

However, a couple of factors will determine how fast and how well you recover after oral surgery. The food and drinks you take will contribute to your healing. Liquids such as water, vegetable smoothies, and yogurt will help you greatly, but liquids such as alcohol and sugary soft drinks are not recommended. Therefore, keeping your teeth healthy and free from bacteria will help you resume normal dental functions faster. However, there are some hidden dangers that we expose our teeth to while we try to keep safe after surgery unknowingly. One of these dangers is the use of straws.


What Harm Can a Simple Straw Cause?

After an oral procedure such as tooth extraction, a few tissues may get exposed. These tissues were previously covered either by the gum or tooth that were displaced during the procedure. When the tissues get exposed, your body will naturally form a clot of blood around them. This blood clot helps to prevent loss of blood and also seals the tissues to avoid infection.

The suction that comes with using a straw poses a threat to blood clots inside the mouth. The pressure might cause the blood clot to tear open, exposing the wound again. Lack of clotting on the wound may result in a condition known as a dry socket. It usually occurs a few days after the procedure. Dry sockets are a cause of significant discomfort to people recovering from oral surgery. The open wound also gets exposed to bacteria, setting the stage for reinfection. Straws also risk poking the wound, opening the clots up. They might also interfere with the wound dressings, further complicating the process.

Therefore, should you experience any of these complications, be sure to visit us. Regular clinic visits will ensure your wound heals in the right way. Be sure to contact us for any other questions you might have about your oral health.