What does an oral surgeon do?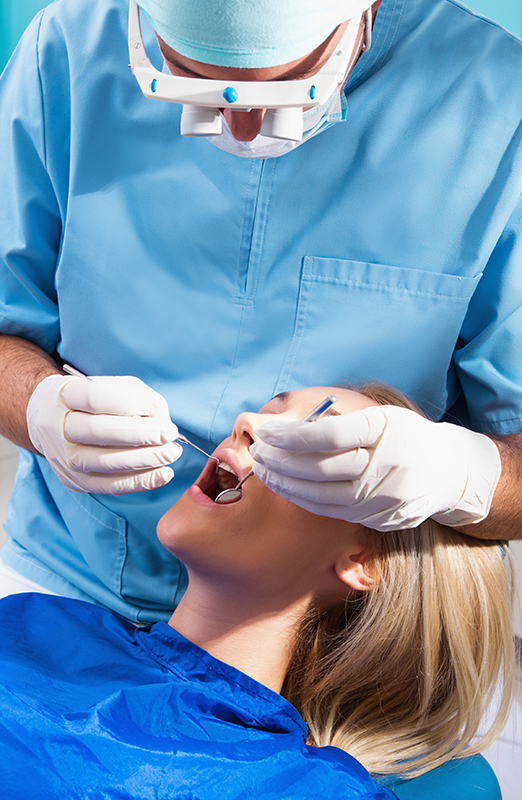 Oral surgeons are not general dentists many people do not differentiate between the two. An oral surgeon will deal with more complex issues affecting the teeth and the mouth in general. The oral surgeon will perform any procedure that involves surgery and that procedure that a dentist will refer to as complex.


Specialties of an Oral surgeon

Oral surgeons perform tooth extractions of wisdom teeth growing improperly are done by oral surgeons. The surgeons will also do the dental implants which involve having a metal post screwed into the jawbone so that they can create a strong support system for the teeth. The metal post fuses with the jawbone and then after healing a synthetic tooth can be placed. Orthognathic surgery is also performed by an oral surgeon, this is called corrective surgery where the jaw is corrected and made to appear as it should.


When to see an Oral surgeon

In case you need emergency treatment after having facial injuries then an oral surgeon will help you. Such emergencies are fractured facial bones, intra-oral lacerations, and facial lacerations. An oral surgeon can also remove a tumor and other abnormal growths on the mouth and face before referring you to a maxillofacial surgeon if the condition is beyond them. . Oral surgeons work towards ensuring that they restore the form and functioning of bones, moving skin, tissues, the nerves of the mouth and areas around the mouth. The surgeons will make sure that they restore a smile and treat problems such as mouth ulcers and infections. They will also perform minor cosmetic procedures in cases of emergencies and make sure that your appearance remains in place. The cosmetic procedures include those relating to the chin and the cheekbone.

Visit us to have an oral surgeon check on you and treat conditions and book an appointment to learn more about oral surgeons.