What Are Panoramic Dental X-Rays?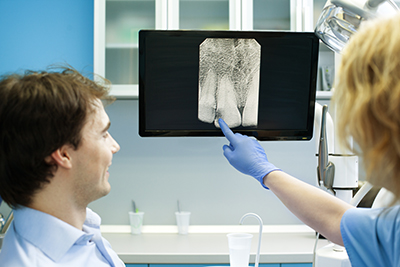 Dental X-rays are a valuable diagnostic tool for your dental health. There exist various types of dental X-rays. You may be familiar with dental X-ray procedures where our dentists, who are licensed to perform dental X-rays, ask you to bite down on a small plastic apparatus that helps to hold the X-ray film in place, allowing us to take multiple images of your teeth. This is just one type of dental X-rays. A panoramic dental X-ray captures an X-ray picture of your entire mouth in just one snap. In this article, we discuss panoramic dental X-rays in finer detail.


The procedure of panoramic dental X-rays

Unlike other types of X-rays such as bitewing which take place inside the mouth, panoramic X-rays are conducted outside the oral cavity. The first step in this procedure involves our specialists instructing you to remove any metallic objects you may be wearing such as earrings. We will position you to sit in a central position and secure your head. We will then ensure your teeth are appropriately aligned by placing a bite blocker in your mouth. You will be instructed to wear a leaded collar and apron to shield you from the radiation waves.

The X-ray tube will be rotating in a semicircular path across your face, from one side of your jaw to the other. There will also be a film rotating in the opposite direction as the X-ray tube. Our specialist will then direct a beam through your oral cavity onto this film.


Advantages of panoramic X-rays

A panoramic dental X-ray provides an X-ray image of your teeth, jaws, jaw joints, nasal cavities, and sinuses. This allows our experts to detect dental anomalies such as impacted teeth, fractures, and abnormal bone structure. Moreover, this type of X-ray enables us to plan for dental procedures such as the installation of braces and dental implants.