What to Expect from a TMJ Surgery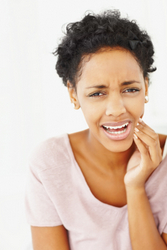 Temporomandibular joint disorder (TMJ) surgery is an effective procedure to treat a range of severe jaw-related complications. The temporomandibular joint is tasked with joining the jaw bone to the skull, making the procedure complex and challenging to treat joint complications. TMJ jaw surgery is usually recommended last resort when dental treatments, tooth guards, and applying ice fail.

There are different types of TMJ jaw surgery, ranging from complicated open-joint surgeries to minimally invasive procedures. TMJ surgeries are classified into TMJ arthroscopy and TMJ arthrocentesis, joint replacement surgery, and TMJ arthroplasty.


During TMJ Surgery

Since there are various procedures, the type of anesthetic varies from IV sedation, local anesthesia, or general anesthesia. If local anesthesia is used, the surgeon will administer it via injection, numbing the surgery site. IV sedation is different from local anesthesia since the patient is awake but calm during the entire procedure.

A breathing tube can be inserted to protect your lungs and ensure that your vitals are properly maintained and assessed throughout the procedure. Once the joint is numbed, a sterile saline solution is flushed to get rid of anything causing pain and inflammation.

The surgeon can also adjust the patient's jaw to ease the removal of scar tissue adhesion if necessary. If inflammation persists, the surgeon can inject a corticosteroid that effectively reduces swelling in the joint area.


After Surgery

There are many TMJ surgeries that outpatient procedures, which means that patients can go home afterward. Before leaving the hospital, the patient's vitals are assessed in the recovery room before the green light is given to go home.

The surgeon usually provides the patient with information about the next follow-up appointments two weeks after the surgery. This is important in ensuring that no complications result after treatment.