After Implant Placement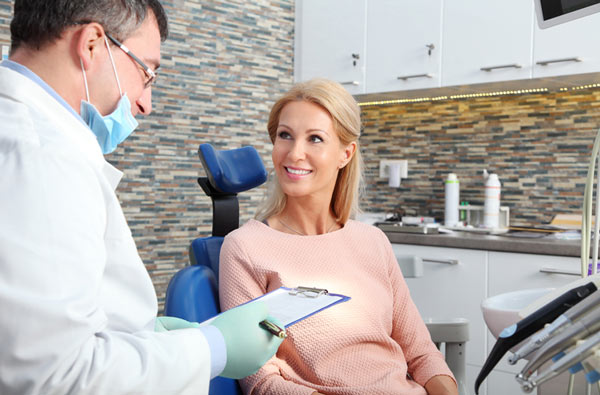 The dental implant procedure is the first step in obtaining the beautiful, complete smile you deserve. After the placement, however, it is crucial that you carefully follow all of our instructions and take proper care of your mouth. This can help ensure that you can fully enjoy your new tooth (or teeth!) as soon as possible. Our professionals at Mountain State Oral and Facial Surgery will guide and accompany you throughout the process so, with enough time, you can expect to achieve the best results.


The First Few Days After

During the first days of recovery, you should definitely not rinse, spit, or poke the surgical site. You should also avoid exercise, as it increases blood flow, which may aggravate the normal bleeding that may occur at the beginning. Whether you had one or multiple dental implants placements, there are various things you can expect following the procedure.

For instance, your body will respond to the surgery with a certain degree of swelling, which may slightly increase during the first three to four days post-op. It will gradually fade away afterward. You are free to apply cold compresses or ice bags to the affected region to reduce any swelling and discomfort, but please make sure that you cover them with cloth or fabric to prevent a potential ice burn (frostbite).

You could expect a little bit of discomfort after the procedure, especially if you had several implants placed or a weak jawbone, as the sudden increase of pressure can cause some soreness. However, it is fairly common to feel discomfort in the area. It will disappear as the titanium root of the implant naturally fuses with your bone. If you notice some bruising on your skin over the course of the first week, do not be alarmed, as it will vanish on its own in the subsequent days.


What to Expect in the Following Months

You will need to take prescribed antibiotics for as long as we instruct. This can help minimize any chance of infection. You can safely start to maintain your oral hygiene as you normally would after the first week but avoid vigorous or aggressive brushing at all cost to prevent complications.

The time it will take for your mouth to heal and your jawbone to fuse with the implant will be determined by the healing ability of your body. This can vary, but it tends to take a little bit longer in older patients. The number of implants placed can also delay healing. If your jawbone needs considerable regeneration (which will be reinforced by the implants) due to bone loss, then the recovery process may be extended.

The dental implant procedure is normally completed in three stages, with in-between recovery periods between each stage. The normal steps include when the implant is first placed, following up with the placement of the abutment and finally the crown.

Nevertheless, some patients may require extra stages for bone, gum grafting, or sinus lifting procedures.


Maintaining Your Implant After Recovery

With proper care, a dental implant is designed to last for decades. The synthetic crown cannot get decay or cavities, but you should still keep it clean and maintain a healthy brushing and flossing routine, since your gums are still prone to obtaining gum disease.

For further information about dental implants, please do not hesitate to call Mountain State Oral and Facial Surgery at 304-343-5161 today. We will be glad to answer all of your questions.