Dental Bridge vs. Dental Implants Charleston WV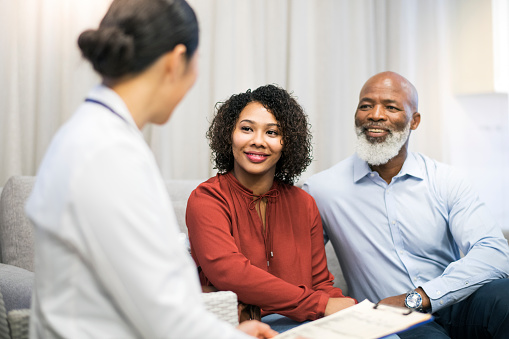 Tooth loss can impact more than just your smile. It can also influence your overall oral health, the functionality of your bite, and your self-confidence. Fortunately, with advancements in dental technology, there are now reliable solutions to address missing teeth. Two of the most popular choices among patients and professionals alike are dental bridges and dental implants. At Mountain State Oral and Facial Surgery, we understand the importance of restoring your smile, and our dedicated team is here to guide you through your options.


Dental Bridges

A dental bridge fills the space created by one or more absent teeth. Essentially, it is composed of two or more crowns placed on the teeth on either side of the gap, which are termed anchor or abutment teeth, and an artificial tooth (or teeth) in between.


How Dental Bridges Are Fitted

The journey to a complete smile with a dental bridge starts with the meticulous preparation of the anchor teeth at our Charleston practice. Our dentist reshapes these teeth, ensuring enough room is created for the crowns that will support the bridge. After this initial preparation, impressions of the teeth are carefully taken. These impressions are crucial as they will be used to craft the bridge with precision.

Dental bridges in Charleston are commonly made from porcelain, a material chosen for its strength and ability to mimic the look and feel of natural teeth. The porcelain bridge is tailored to match the color and contour of your existing teeth so that your dental work is undetectable and blends in with your smile.


Advantages of Dental Bridges

When considering a dental bridge in Charleston, WV, it is worth noting the numerous advantages. Dental bridges may often be covered by insurance, providing some relief from the financial aspect of the treatment. Many patients appreciate that the process does not involve invasive surgery, which can be a plus for those wary of more complex dental procedures.

Another highlight is the typically shorter treatment time. Furthermore, the overall cost of dental bridges often presents as more economical when compared to certain alternative treatments.


Disadvantages of Dental Bridges

While the benefits of dental bridges are plentiful, it is essential to remain informed about some potential challenges. Over time, especially after a span of five to seven years, a dental bridge might necessitate a replacement.

Aesthetic concerns might arise as bridges can gradually lose their original, natural appearance if they are not diligently cared for. Proper oral hygiene is crucial, as neglecting this can introduce the risk of tooth decay in the teeth adjacent to the bridge. Additionally, if a bridge is not accurately fitted, it can potentially lead to complications, including damage to the surrounding teeth.


Dental Implants

Dental implants have rapidly gained popularity as a trusted solution for replacing missing teeth. A dental implant refers to a screw-like post that is surgically inserted into the jawbone. This post is a replacement for the tooth root and provides a strong foundation for fixed or removable replacement teeth.


The Implantation Process and Osseointegration

After the dental implant has been expertly placed within the jawbone, a crucial healing period follows. This phase is known as osseointegration, a time when the jawbone undergoes a natural process to heal and integrate with the titanium post, creating a secure bond.

This integration is vital because it ensures that the implant will be a strong and stable anchor for the new artificial tooth. Once the jawbone has healed, our dentist will proceed with the next step of attaching the artificial tooth. The result is a restoration of full dental function as well as a beautiful addition to your smile.


The advantages of opting for dental implants in Charleston are notable. They boast a long lifespan, often outlasting many other dental solutions. They also closely mimic the appearance of natural teeth, ensuring a seamless blend with the rest of the dental arch. Dental implants are self-sufficient, meaning they do not lean on or damage the neighboring teeth. Lastly, the success rate of dental implants is commendably high, instilling confidence in patients.


Challenges and Considerations

While dental implants are an effective solution for tooth replacement, they come with certain considerations to keep in mind. Dental implant procedures may not be as extensively covered by insurance as other dental treatments, which can be a concern for some patients. Additionally, the period from the initial implantation to the final crown placement requires patience and time for proper healing. However, the long-term advantages of dental implants cannot be ignored. Dental implants are durable, making them a cost-effective choice over time, without the need for frequent replacements.

Consulting with our experienced dentist provides you with insights into the benefits and logistics of the implant process and if you qualify as a candidate. We are ready to provide comprehensive advice tailored to your personal needs and financial considerations.


Making the Right Choice

Choosing the best dental solution is essential for your long-term comfort, functionality, and aesthetics. Whether you lean toward a dental bridge or are considering dental implants, understanding the advantages and factors of each option is crucial. Factors like how many teeth you need to replace, your overall health, the condition of your jawbone, and your desired timeframe for restoration all play significant roles in your decision-making process.

For instance, dental bridges might be a more appropriate choice for those who wish to address multiple consecutive missing teeth in a shorter time frame. They offer a rapid solution without the need for surgery. On the other hand, dental implants are ideal for those seeking a more permanent solution and who possess a healthy jawbone. It is worth noting that dental implants require sufficient time, sometimes several months, for the jawbone to integrate fully with the implant post, ensuring stability and longevity.

Always remember, our dentist is dedicated to guiding you through these decisions. It is imperative to engage in a comprehensive consultation to determine the best treatment tailored to your unique needs.


Your Path To a Radiant Smile

At our practice, our dentist is ready to walk beside you throughout this journey, guaranteeing a solution that aligns perfectly with your specific requirements. Take the first step toward a confident smile and reach out today to Mountain State Oral and Facial Surgery at 304-343-5161.