Multiple Tooth Replacement with Implants in Charleston, WV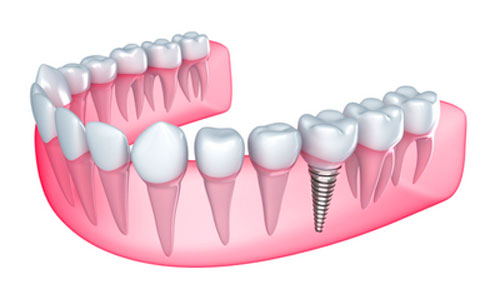 Losing multiple teeth can severely limit your ability to chew food, speak properly, and smile openly. At Mountain State Oral and Facial Surgery, we can help you replace your missing teeth with multiple tooth replacement implants. We can replace all of your teeth with individual implants or replace them with innovative forms of implant-supported overdentures that are less invasive and more affordable than the former.


Things to Know When Getting Multiple Tooth Implants

When you lose your teeth, a large portion of the bony ridge that housed those teeth will be absorbed into the body. This can make your mouth pucker and your cheeks sag as they will lose the support provided by the bone. If you still have some natural teeth remaining, they will shift out of their proper alignment. This will change your bite, making cleaning difficult, and leave your teeth at high risk of decay. Losing your teeth also means your jawbone will lose its density. In this case, any dental implant procedure is likely to fail. To make sure your dental implant procedure is a success, we will perform jawbone regeneration surgery that will help your jaw regain its integrity.


How is Multiple Tooth Replacement with Implants Done?

If you are missing several or all of your teeth, multiple tooth implants are a good option for you. At Mountain State Oral and Facial Surgery, we can replace your teeth with individual dental implants, in case you have a few healthy teeth remaining in your arch. However, if you are completely edentulous, we may recommend placing a few implants that support a dental bridge with a full set of replacement teeth.


These appliances require placing four to six dental implants on your upper and lower arch each. These dental implants have ball attachments that are connected to the sockets of an overdenture that comprise a complete arch of teeth. This is a more conservative way of getting a full set of teeth rather than having a dental implant for every single missing tooth.


The All-on-4® Treatment Concept is a type of implant-supported denture which is held into place by four dental implants on each arch. Two of the implants are placed near the empty canine tooth sockets while two are positioned at the back of the jaw where the bone is typically denser. The back implants are longer and are tilted at an angle to provide more stability to the teeth. The All-On-4 Treatment Concept reduces the chances of getting jaw augmentation since it maximizes the use of denser bone at the back of the jaw. However, some candidates may still require bone grafting material if their bone density is too low. Once you have your multiple tooth dental implants, we will let you know how to properly take care of your appliances so that they last you for a long time. It is also very important for people with dental implants to keep their six-month dental appointments.

If you have multiple teeth missing, call us today at 304-343-5161 and we will examine your dental health to find out whether you are a good candidate for dental implant treatment.