Signs Your Tooth is starting to Crack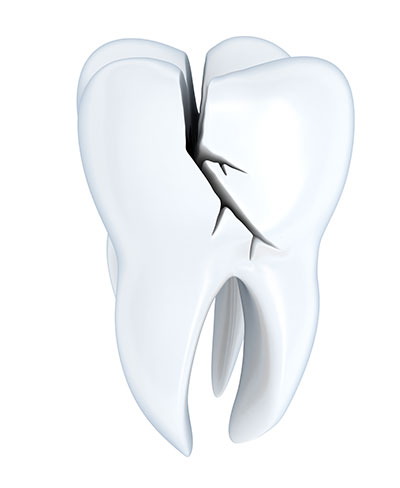 There are instances when you have completely no idea what is going on until it happens. This is the situation with a cracked tooth. Most people are unaware that they have a problem with their teeth or that a crack will soon appear until it happens. There are, however, warning indications and symptoms to be aware of which most of us tend to ignore. Here are some tips to assist you in coping with and treating the disease as best you can. When a dentist detects an irregularity early on, they have a greater chance of correcting it.


What Are the Initial Signs of a Cracking Tooth?

When your tooth begins to crack, the first thing you will notice is teeth sensitivity. This discomfort originates around the tooth or within the gums. It might be difficult to detect the tooth that is causing the discomfort on your own at times. That is why it is critical to have a dentist evaluate the region and identify the tooth causing the irritability. Other symptoms include difficulty chewing meals, an inability to expose your teeth to hot and cold temperatures, and in some cases extreme pain. What most people refer to as sensitivity may be caused by a weak tooth that is about to crack.


How I can handle signs of a cracking tooth?

The first thing you should do is consult a doctor. A specialist who can save cracked teeth is known as endodontists. They will take you through a series of tests that will reveal where the problem is and where your tooth is cracking.

Self-examination can be dangerous if you do not have the necessary skills or instruments to check your tooth. Visit our office now to have an endodontist assist save that cracked tooth and answer any inquiries you may have.