What Happens If I Don't Remove Wisdom Teeth?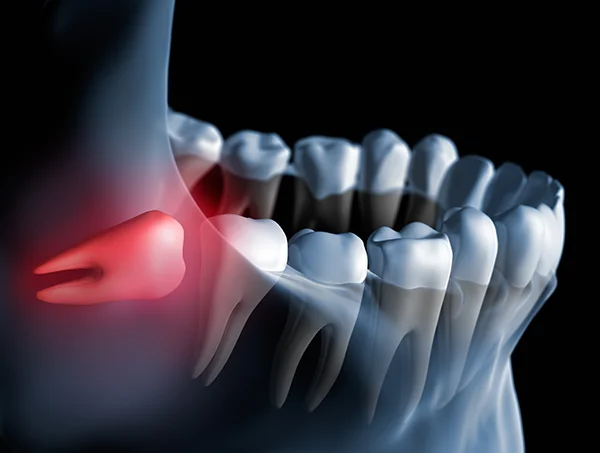 Wisdom teeth are the last molars that show up in your late teens. They can stay if they grow right, but often they don't. In those cases, you might need surgery to remove them. You should also take them out if they cause infections, pain, or swelling. Here's what can occur if you keep your wisdom teeth.


Impaction

Wisdom teeth get stuck in your gums and can't come out correctly. They might twist or turn, making it hard to open or close your mouth. This can hurt a lot. These twisted wisdom teeth can also get infected or cause abscesses. They can even damage your other teeth because they're hard to clean.


Overcrowding

People have changed over time, and so have their mouths. They've also changed what they eat. Now, they don't need those extra molars for chewing tough food. Mouths have become smaller, so sometimes, there's insufficient space for wisdom teeth.

These teeth can't come in properly when there's not enough room. They might push other teeth around, making them overlap or shift. This can mess up how you bite and make it tricky to clean those back teeth.


Tooth Decay

Wisdom teeth are way in the back, which makes them tricky to clean. This can lead to cavities, gingivitis, and bacteria growth. They might even infect the teeth nearby. When cavities form in wisdom teeth, it's often too late. They can harm your jawbone. Removing them is usually the best fix, but it gets harder as you age.


Difficult Removal

If you hang onto your wisdom teeth, problems might pop up later. Taking them out can be tougher in your thirties or forties. Your body heals slower as you age, and the roots of wisdom teeth get longer. Removing these long roots can be tricky. It might need more serious surgery. It's also complicated because the roots might have pressed on nerves in your jawbone. It's smarter to remove your wisdom teeth before they create problems.