Can Oral Surgery Help with Sleep Apnea?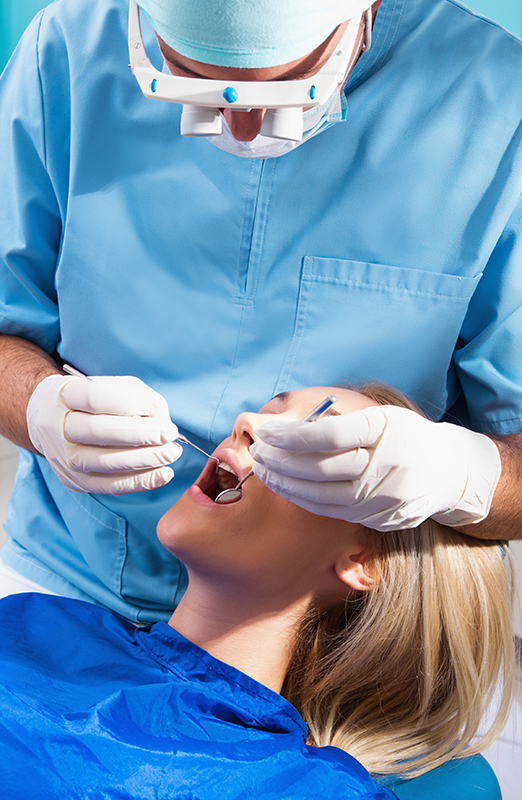 You're probably wondering how sleep apnea and oral surgery are related. Well, sleep apnea is a condition that causes an individual to stop breathing temporarily while they are sleeping. Since this condition occurs when a person is unconscious, most people might not even know that they have a sleeping problem. However, some people tend to have very difficult time falling and staying asleep. This is where oral surgery comes in.


Can Oral Surgery Treat Your Sleep Apnea?

Sleep apnea has a considerable impact on the quality of your sleep, reducing the general quality of your life. Generally, most dentists recommend CPAP therapy or oral appliance therapy to help with sleep apnea. However, these therapies don't work for everyone. So, if you aren't a good candidate for CPAP or oral applicant therapy, then a dentist or oral surgeon can help you find some relief.


Oral Surgery Options

There are many surgery options that reduce the symptoms of sleep apnea. You will need an oral surgery to consultation in which your dentist will evaluate your mouth to see which surgery to conduct. A popular surgical option for sleep apnea is the uvulo-palato-pharyngo-plasty that is performed at the back of the throat and soft palate. Another similar procedure that is typically done with the help of a laser is known as a laser uvulo-palato-plasty. All of these surgical procedures are generally executed under light sedation.

If you're tired of the low quality of life due to sleep apnea, it's time to take things into your hands and opt for oral surgery. Since the oral surgery procedures to help with sleep apnea can be quite complicated, it's best to consult an expert oral surgeon. If you're looking for a consultation, you can visit us at Mountain State Oral and Facial Surgery or call us at 304-343-5161.