Describe craniofacial surgery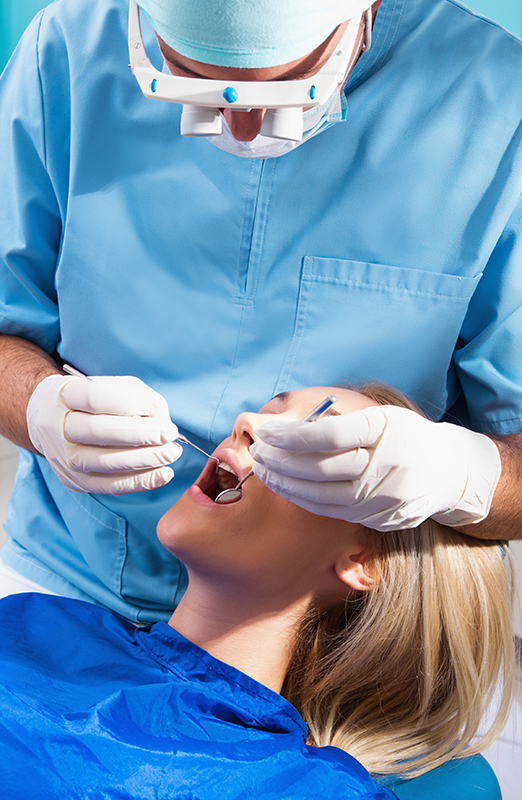 Craniofacial surgery is a field in surgical dentistry that repairs innate and acquired abnormalities affecting the head, face, neck, skull jaws, and neighboring facial structures.

Treatment involves manipulating the oral and maxilla region's facial skeletal structure, skin, nerves, dental, and muscle anatomy. Craniofacial surgery treats conditions like craniosynostosis, complex craniofacial palates and clefts, inborn ear abnormalities, and many other conditions affecting the hard and soft tissues of the craniofacial region.


Craniofacial procedures

Congenital and developmental ailments in children such as craniosynostosis. Craniosynostosis results in facial deformities around the eyes and jaws. This genetic defect occurs when a baby's head bones prematurely fuse and alter the shape of the skull and face and brain function. The premature fusing of the skull bones also leads to limited brain space. If the brain does not grow to its total capacity, the child may develop cognitive disorders. Craniosynostosis also leads to other developmental problems like kidney and heart conditions in children with cleft lip and palate disorder. Speech therapy in children is also a part of craniofacial treatment where kids are trained to talk, eat and swallow well after the operation.

Craniofacial surgery majorly minimizes scarring as widening is more prone in children. Surgery also provides normal tissue and bone growth in the craniofacial region. Craniofacial surgeons have to make incisions in areas less visible, for example, behind the hairline. Craniofacial surgeons also engage in benign and malignant tumor removal of the cranial and facial region and other surgical specialists. Follow-up reviews are recommended till the child reaches adolescence to ensure no influence on aesthetics and functionality.

Craniofacial surgery requires a clinical examination first in the first months of life to develop the best treatment plan. Treatment is performed by a team of multidisciplinary specialists and therapists. Complications may include shock, bleeding, vision loss, fluid build-up, seizures, and even death. After treatment, follow-up procedures are necessary to maximize outcomes and prevent complications.