Why visit an OMS?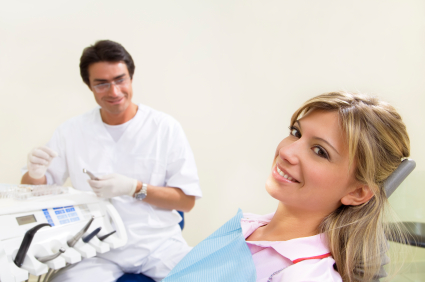 It's common whenever you have a dental problem to visit a doctor. You expect them to attend to your challenges. Why do some dental patients visit oral and maxillofacial surgeons? An OMS treats various diseases such as facial, mouth, and jaw surgery. He/she is more trained in different areas than a dentist and hence deals with more complex dental problems.

What does an OMS treat?

Tooth extractions

An OMS is an expert in tooth extraction; he/she deals with wisdom teeth removal, overcrowded teeth, and restoration of extra teeth. He/she also carries out surgical procedures on teeth that seem a nuisance to patients.


Dental implants

Through their training, OMS can carry out dental implants for patients who have lost their teeth. It's done through a thorough procedure since some cases are highly risky. The patient's ability to smile again without feeling discomfort is restored through dental implants.


Corrective jaw surgery

Jaw problems such as chewing, swallowing, or talking are corrected through either major or minor surgery. These problems are a result of differences in upper or lower skeletal growth. It improves the functioning of these jaws, thus leading to easy performance of their respective tasks.


Wisdom teeth maintenance

Most patients prefer removing their wisdom teeth, but it's not always necessary. Sometimes the wisdom teeth may not be causing any problem with their growth, so there's no need for their removal. By consulting our oral maxillofacial surgery, we may advise you accordingly and give you a go way on your wisdom teeth. Our medical practitioners advise removing them if they might cause tooth decay, displacement of other teeth, or when there is not enough jaw bone for them to fit.


When to see an OMS

When you have a disease concerning your face, mouth, neck, and head, we advise visiting our OMS. If you experience facial trauma, you can also visit an oral and maxillofacial surgery. Never get stranded; contact our offices and get assisted by our skilled oral maxillofacial surgeons.