What is an Oral Surgeon? Charleston, WV



Most people can get by with dental visits twice a year to have their teeth checked and cleaned. However, there are times when you are going to need more advanced dental care.

When you need serious dental work to restore your smile, you are going to need the expertise of an oral surgeon. We have the experienced oral surgeons you are looking for at Mountain State Oral and Facial Surgery. We can help develop an advanced treatment plan for your dental needs.


Oral Surgeons

Both oral surgeons and dentists practice on your teeth, gums, and other structures in your mouth. While dentists can do tooth extractions and other dental work such as root canals, more difficult surgeries require more advanced training. Oral surgeons specialize in oral and facial surgery, so they are ready to tackle difficult issues with your teeth and gums.


When Do I Need an Oral Surgeon?

There are many occasions when oral surgery might be necessary. For example, if you have suffered trauma to your mouth from an accident or injury, or you are suffering from advanced gum disease or severe tooth decay, you may need full mouth rehab. Full mouth rehabilitation involves removing diseased teeth and gum tissue and replacing them with implants.

For example, you may have suffered from gum disease for years, and it has progressively gotten worse. Your dentist may have told you that one side of your lower jaw teeth will need to be extracted to save the remaining teeth. You will need an oral surgeon to remove those teeth, because you may also need bone grafting to strengthen your lower jaw before implanted new teeth can be placed. Oral surgeons are trained in tooth extraction, bone grafting procedures, and dental implants to give you back your smile.

You may also need oral surgery for impacted teeth that are difficult to remove, such as wisdom teeth that are close to the jawbone and are abscessed and painful. An oral surgeon can handle the difficult job of removing those wisdom teeth and relieving your jaw pain.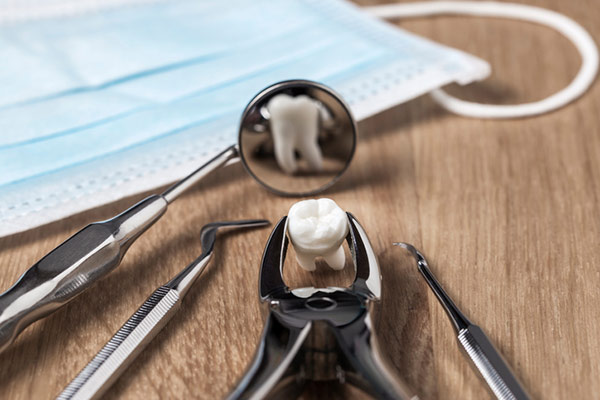 Why Would I be Referred to an Oral Surgeon?

Oral surgeons can restore the look and health of your teeth, gums, and jaw. It doesn't matter what type of trauma or illness you have. Oral surgeons often do jaw restoration, full mouth rehab, and dental implants to return your smile to the beauty you remember.,They know how difficult it is to eat, chew, smile, sing or laugh with missing or damaged teeth, and they have the expertise to help you get back to living with a full set of teeth and a gorgeous smile.


Oral Surgeon in Charleston WV

If you are suffering from damage to your teeth and gums, reach out to us at Mountain State Oral and Facial Surgery today and let us help you begin the process of restoring your dental health. Contact us at 304-343-5161 to schedule an appointment or a consultation. We can't wait to help you smile and feel confident again!